Learn the different ways to look for scholarships through Edvoy.
Look for courses with scholarships
Step 1
Type 'scholarships' in the search bar on Edvoy's home page and press 'Enter'.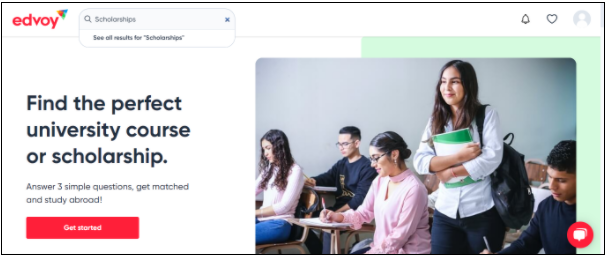 Step 2
The result of this search will show you the courses that come with scholarships.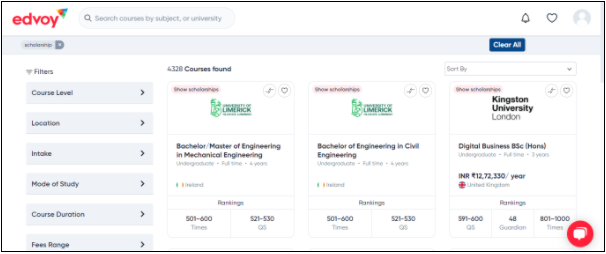 Note: You can use the filter on the left side of the window to shortlist courses.
Step 3
You can click on 'Show scholarships' to see the available scholarships for the course.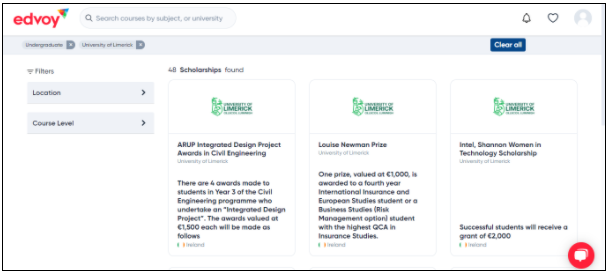 Look for scholarships directly
Step 1
Scroll down in Edvoy's home page. You will come across popular scholarships. Click on 'Show more scholarships' to see all the available scholarships.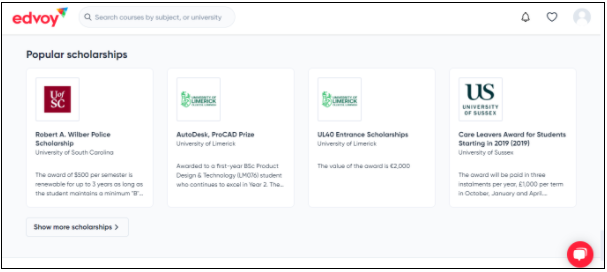 Step 2
Click on the scholarship for more details about it.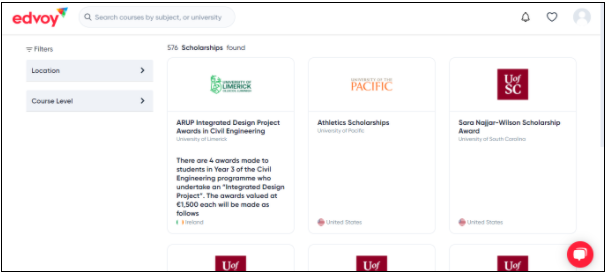 You can use the filter on the left-hand side of the screen to select the location and course level. This way, you can find the scholarships that are most apt for you and your course.
Note: You can reach this page by also clicking on scholarships in the explore section at the bottom of the home page.